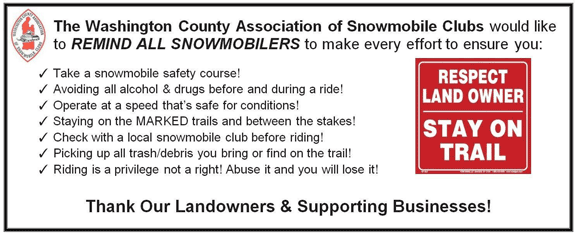 WCASC welcomes your feedback or comments
NYSSA Member Discounts More info HERE
ABOUT WCASC

The Washington County Association of Snowmobile Clubs was formed in the mid seventies. There are 9 clubs which makup the membership of the WCASC. At the present time, there are 9 clubs working together with the following goals:
To provide a county wide organization that will represent the common interest of all duly organized snowmobile clubs that are members of the association.

To provide a central organization to serve as liason between the clubs as the New York State Snowmobile Association.

To provide guidance in the prudent and legal use of the snowmobile as a winter time recreational motorsport.

To procure and administer funds for construction and maintenance of snowmobile trails throughout Washington County.
Please feel free to contact the association with any questions or concerns. Contact numbers HERE or Click on the FEEDBACK button above.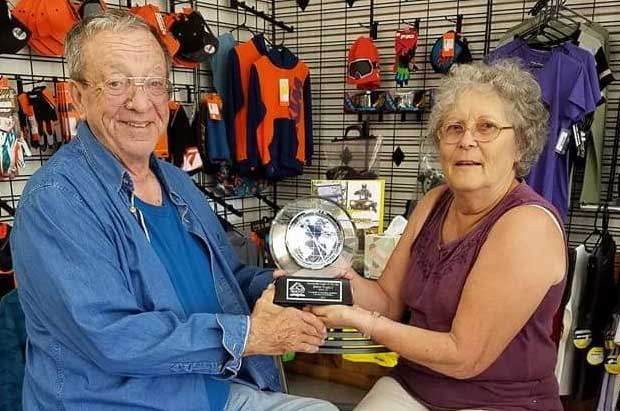 2017 SNOWMOBILING FAMILY OF THE YEAR
Mike and Claudia Irwin of the Hartford Ridge Riders Snowmobile Club received the 2017 New York State Association and International Snowmobile Association Award for Snowmobiling Family of the Year, CONGRATULATION'S MIKE & CLAUDIA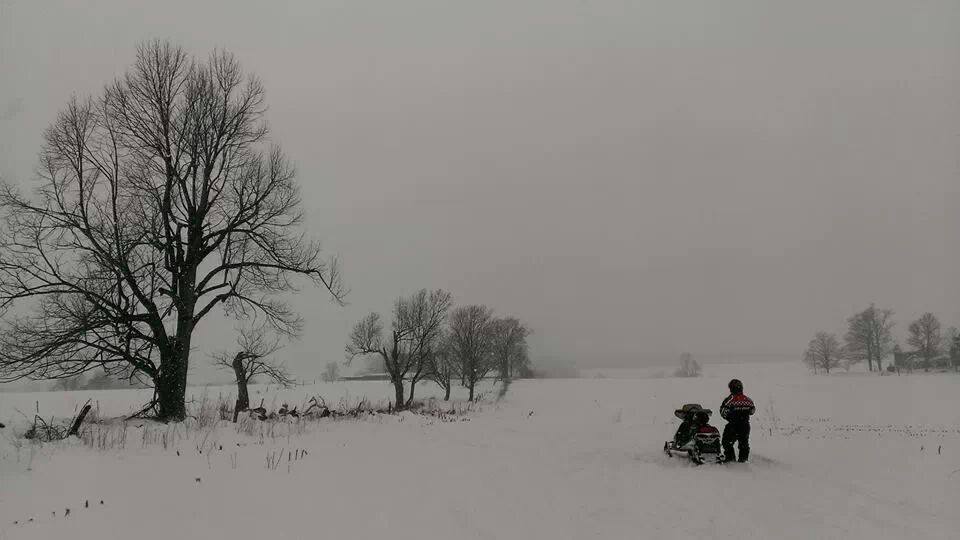 Meeting Time and Place
WCASC meets at 7:30pm 1st. Thurs. of each month at the Hartford Fire House until further notice.